So you have someone in your life who has fallen down the magic rabbit hole of improv. All they talk about day and night is that great scene they once did where they were an office worker who was moonlighting as a country music star. It sounds hilarious, right?
If you are looking for a gift for that person in your life who loves making things up on stage or if you are an improviser looking for a gift for someone in your improv team, here is a list of some great books that will be gratefully received this holiday season.
In addition, when you buy one of these books, you will be helping out local book shops. We have partnered with Bookshop, who support local book shops across the UK who have been hit hard by the 2020 pandemic. When you buy from our list, over 75% of the profits will go to local bookshops and a small percentage will be earned by Rhymes Against Humanity, which we will use to help create more improvised comedy in Nottingham and Leicester.
Let's get reading!
The Improviser's Way: A Longform Workbook – Katy Schutte
This is a firm favourite. We may be biased as Katy has been a guest cast member but she is one of the UK's greatest improv teachers and she has produced this practical workbook to help develop long-form improv skills. If you want exercises, techniques, and supportive words of advice, this book is ideal. It's structured as a 12 week course in book form and we have also found it useful to dip into for specific exercises and ideas. This is our top recommendation. If you are looking for an improv book for you or your improv-curious cousin, this is perfect.
How To Be The Greatest Improviser On Earth – Will Hines
Will is a world renowned improviser and incredibly thoughtful about the art form. Taking a class with him in real life is 100% worthwhile but his book is the next best thing. Will gives you practical techniques you can use so for people who perform with a team and are looking to improve, this book fits the bill excellently.
Improvise: Scene From The Inside Out – Mick Napier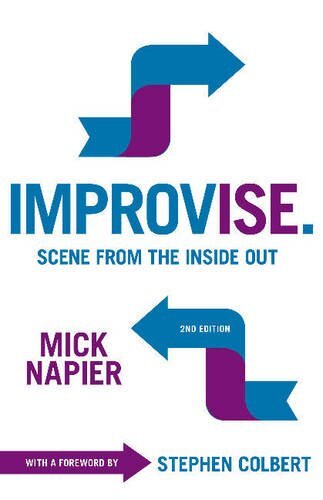 If you know someone who has been improvising for a while, this book could be the one. Mick explodes the 'rules' of improv and looks at it from a very different angle. For many people, reading this book suddenly has them realise 'oh wait, there isn't just one way to do this'. Mick founded The Annoyance Theatre in Chicago and has directed many famous names at Second City, including Tina Fey and Stephen Colbert.
Improvisation For The Theatre – Viola Spolin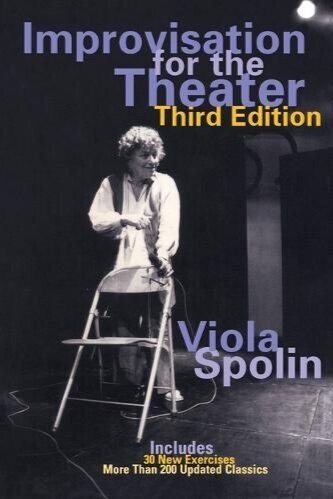 Viola Spolin is often credited as the inventor of 20th century improv. She was a theatre practitioner who developed techniques to help actors focus on the present moment. Much of what she did is still being used by people today. This book is particularly great for those who do scripted acting as well as improv.