FLAMINGOS ON PARADE – THE MUSICAL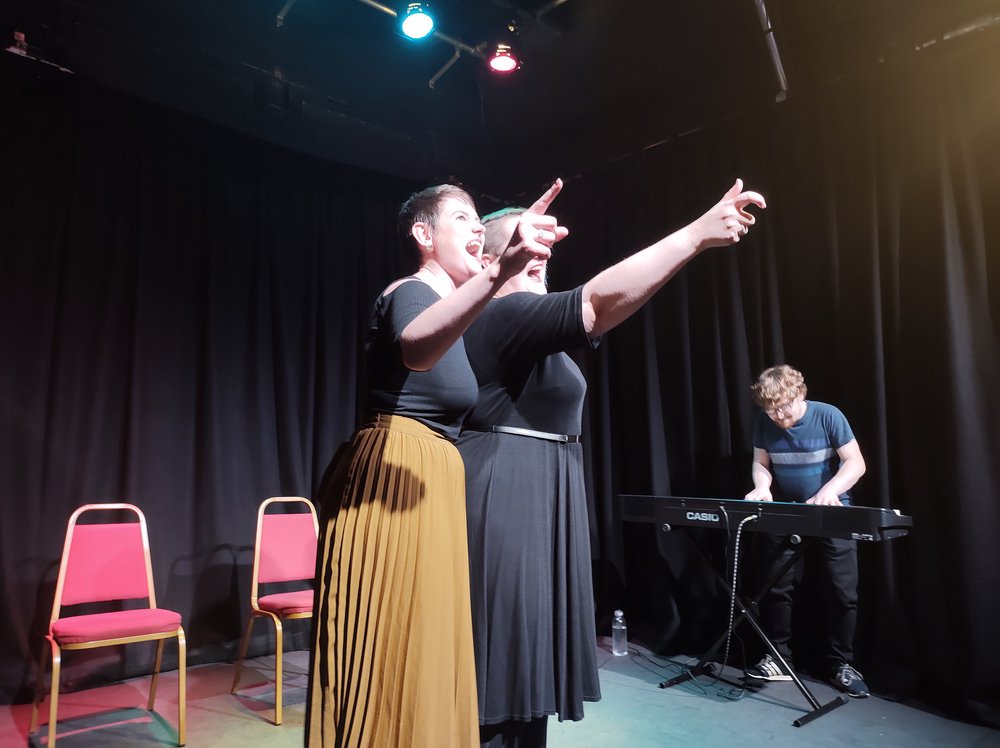 Performed on Friday 1st April 2022 at Upstairs At The Western in Leicester.
This show followed the fortunes on one very special flamingo called Fernando, who followed the fabled 'call of the flamingo' from his native country to London Town.
It turned out that the call he heard was fake, and arranged by The Queen who had discovered that there was one meat more amazing than swan meat – and that was the flesh of the flamingo.
The flamingo's arrival in London was spotted by the ravens at the Tower of London who knew of the Queen's plot and so created their own call of the flamingo to be a homing beacon for other flamingos to come and rescue Fernando.
Improvisers:
Jeanette Bird-Bradley
Joe Hadley
Lloydie James Lloyd
Hannah Platts
Ki Shah

Musician:
Sam Marshall